Baltic Standards Forum – BSF 2019
Content
Baltic Standards Forum – BSF 2019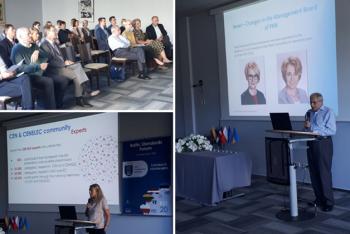 On September 4 – 6 The Baltic Standards Forum (BSF) was held. BSF is annual meeting of representatives of national standards bodies from Lithuania (LST), Estonia (EVS), Latvia (LVS) and Poland (PKN).
This year, the meeting was hosted by Lithuania, which invited participants to the town of Druskininkai.
The main goal of BSF is the development of common standardization policy by the Baltic States as well as undertaking of joint actions and initiatives at the European level. For participants the BSF meetings are also a good occasion to share achievements and exchange of experiences.
Forum participants are representatives of the management of national standards bodies, as well as delegated employees, who are specialists in a specific field covered by the program of the meeting. As in previous years, the forum had consisted of a plenary session and meetings of work groups.