Ewa Zielińska – President of PKN
Content
Ewa Zielińska – President of PKN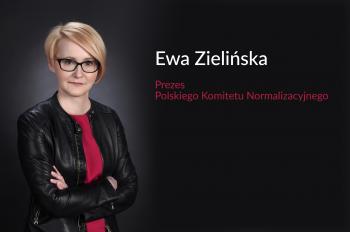 We are pleased to inform you that on June 24th 2022 the Prime Minister appointed Ms Ewa Zielińska as the President of the Polish Committee for Standardization.
It is a great honour and an opportunity to shape the standardization system in Poland and to strengthen the role of PKN among our stakeholders.
We cordially congratulate and wish Her good luck and success for the future!