Baltic Standardization Forum 2022
Content
Baltic Standardization Forum 2022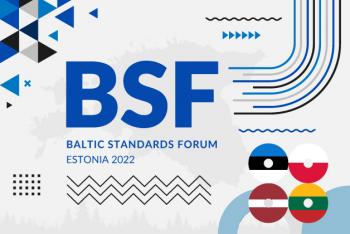 This year the Baltic Standardization Forum (BSF) was held between August 24 and 26. This is an annual meeting of representatives of National Standardization Bodies from Lithuania (LST), Latvia (LVS), Estonia (EVS) and Poland (PKN). Estonia was the host of the meeting this year.
The main goal of BSF is the development of a common standardization policy by the Baltic states, as well as undertaking joint actions and initiatives on the European forum. It is also a good time to share one's achievements and exchange experiences with the participants of the meeting, who consist of representatives of the management of standardization bodies and employees who are specialists in the field covered by the meeting's agenda.
This year, the talks focused on, inter alia, issues such as: the impact of COVID-19 on standardization organizations, the development of new working methods by them, challenges for the business models of National Standardization Bodies, the future of European standardization, IT solutions in times of a pandemic, as well as new achievements in the field of services and products.